Hi everyone! I'm posting again this week for two reasons! One: I thought that you all deserved a post, along with the blog tour, and Two: I was nominated by the beautiful and aesthetic Vaishnavi, whose blog is such an amazing place to visit! Please go check out her most recent post of some rose photos she took!
F
Right-o, let's get down to business to defeat, the Huns!
Rules:
thank the person who nominated you

Vaishnavi, thank you so much for tagging me! I really appreciate it and am really excited!

answer all the questions down below
pingback to the creator: ellyn@allonsythornaxx
nominate 5+ bloggers you'd like to know more about to do this tag
Let's get this show on the road!
Why did you start blogging & why have you kept blogging?
Well, for those of you who don't know, I found a post-it note with a short, twelve word review inside the Library copy of "Running Girl". I followed the link, and found it to be a short post-it-note project where Summer, the creator, wrote a list of all the books she put post-it-notes in. Since then it has been shut down.

It gave me the inspiration to create a blog, and I asked Bruno to join me, who had recently moved to NZ at the time, had been really kind to me and leant me books to read, unfortunately, I was very cold towards Bruno at first, but life goes on and friendships grow. PS Bruno I'm still really sorry for being mean to you when you moved here🙈.

Since then, I have had so much fun learning how to blog, and becoming apart of this amazing community! I taught myself about coding, and writing more, and how to start coming up with ideas, and the most important one…. TIME MANAGEMENT!

My love of books and reading has been going from day one, and running a blog makes sense! I want to get into publishing once I leave school, and that is my ultimate goal. This blog had given me a leg up, and helped me come to that decision. It has also given Bruno the chance to work on his Graphic Designing skills!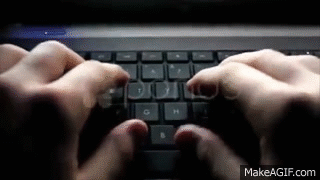 What is your favorite type of blog post to write?
Oooh. I wouldn't say I have a specific type of post that I like to write! I just enjoy writing for the blog in general! Reviews are ones I will always love and hate because I want to share my opinion with you guys! I also enjoy having a set template to work with! However, there are a few things that I really enjoy about writing non-review posts!

Seeing that a post has done really well comment wise makes me so freaking happy! I love reading everyone's opinions, critiques and support about what I write! It boosts my confidence and I love being able to have posts that people want to comment on!
What are your top 3 favorite blog posts?
What are some of your favorite things to do to relax?
Reading, obviously! I don't always want to read an ARC, or a suspenseful novel as that can stress me out even more, but reading in general is something that always relaxes me!

TV + Netflix binging is another, and a vice hobby I will never ever give up! I've recently just finished 'Dead to Me' and 'I Am Mother'. 'I Am Mother' gave me quite similar feelings about the film as a book called 'Toxic' by Lydia Kang, which Bruno reviewed a while back. I too have read it, but the film soon differs from the book in the second half.

Napping! I will stay up until ungodly hours of the morning, if not staying awake the whole time, but something I love to do is nap! I will say though, recently I have been struggling to sleep well, so I am not napping nearly as much as I wish I was!

Finally, working on the blog! Yes, I know, it can be hard work, but sometimes going on here is just what I need to wind down from a day where nothing has gone right for me, because I know that here there are no rules to follow and comply to except the ones we make up, so I can't get criticized for what I write, or how I write it. :)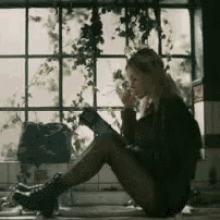 What are your three favorite things?
I am going to go for a very literal approach here and assume that this means items or physical things, so I cannot say anything other than my Kindle, my camera, and Netflix. No more needs to be said.
What are your proudest blogging moments?
Hmmm. Firstly, when we got our first comment, that was huge for me because Bruno and I had worked so hard, and we got some amazing and positive recognition from another blogger!

My first ARC read also would be a top moment. I mean, it wasn't very good, looking back now, but I was so happy when I first got that ARC!

Fixing the HUGE coding bug and theme bug in the website. We used to have an old theme where there was a grid blog-feed, at 4x4, but only three posts would show up!? It was extremely frustrating! Eventually, I moved to a new theme, and only three posts showed up on the feed we have now! I figured it out eventually, but it took over a month and I was sick of it! Getting that fixed was probably my proudest blogging moments as it meant that we have a working blog!
What are your hobbies outside of blogging?
Outside of blogging? What is that? I'm kidding guys please I am fine, I know how to leave the house! To do that, I go out the front door, which I know for certain is down the hall…. I think Photography is huge for me! I love my camera so much and taking photos of natural landscapes and flowers and birds is so cool! I especially love taking photos of the moon! Ft. One of my photos of the moon!

Reading is a given, obviously :)

Eating. It may not be "defined" as a "hobby", but I am going to put it anyway. I never stop eating. I will eat everything but shellfish and olives. I am always asking for food. And yet this never stops me from telling parents or hosts that I'm not hungry when they offer me food. Darn my social awkwardness!

Contrary to popular belief, I do indeed do exercise! I know! Sometimes it shocks me too! I like to go on walks, and there is a cool bush path down near where I used to live, so I can still go there.
Describe your personality in three words.
Well, I personally chose the words "Bossy" and "creative" but then I couldn't figure out a third. I asked my friends, and their answers I think pretty much sums up my group of friends as a whole.

Questionable - the analytical friend who writes and is very good (@ them: WHERE IS THE NEXT CHAPTER?!)

Boring - the friend who low-key insults you everytime, but then they say JK and you know they actually are kidding and not taking a dig at you

*yawns*. Yes. He yawned when I asked him to use one word to describe my personality. It speaks volumes of both his opinion of me, and of who he is as a person.

*hoots once like an owl*. Yes, this is the same guy who yawned, he waited and thought before turning and saying "wait, I know how to describe you! *hoots*".

A "Cool-Kid" - the mom friend

Quirky - the friend you talk to a lot more out of school than in it.

Thief - because I constantly steal his hat, and any time he spends with me he cannot get back.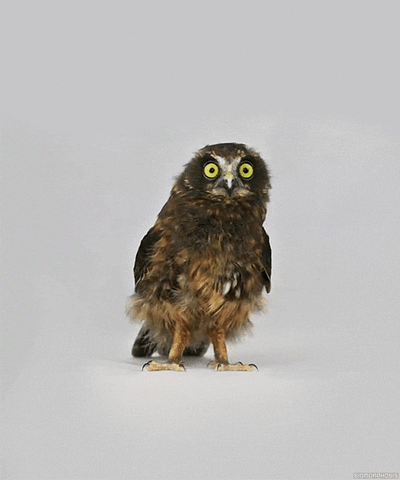 What are your top three pet peeves?
People not fully shutting doors. What is with that?

Trailing off in the middle of a sentence. It makes me so mad because then I try to complete the sentence on their behalf and get it WRONG but then they trail off AGAIN when trying to correct me!

Folding the corners of books. This isn't a pet peeve, but a crime against humanity!
I tag:
Everyone! Techinically everyone is more than 5

Please leave me your answers, opinions or links to your post below! I would love to read them! :) If you want me to officially tag you, leave me a comment and I will add you to the post! Sorry it was so long XD