Hiya bookish people!
I am not going to lie to you, I was so uninspired to write any posts for this week. I had absolutely no idea what I could write about, so, like a "quirky" teen, I put a post on my Private Instagram account and asked my class mates + friends what I could do for a post (totally not me low-key advertising AFCTL). Alexandru, a guy in my class from last year (10R1 may be 10RDONE but we are still the best class of 2018, not gonna lie) honestly saved my life by suggesting writing about how the stories we read affect our decisions. I grabbed the idea and ran - I have got so many ideas I want to jot down for this post, so buckle in!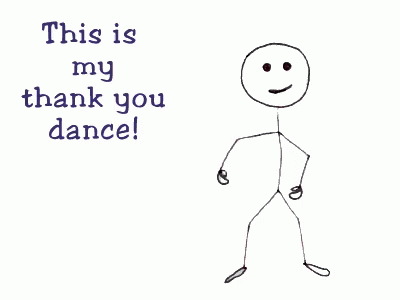 Alexandru thank you so much for the topic!!
First of all, I think that I am definitely influenced by the stories I read in my everyday life. I have based a lot of the way I write posts, or create graphics, or even certain conversations on a character or plot line. I chose not to say something to be diplomatic, like Scarlett, from Aurora Rising. I try to get a rise from someone by being annoyingly sarcastic and sassy, like Aelin from Throne of Glass. Hell, sometimes just to stop myself from attacking someone I pretend to be an Avon from The Hunger Games! It doesn't work too often.
And my decisions? Certainly! And I am not talking about how a main character might change your perspective on a topic, or how an author's personal motivation might make you change the plot of your book, but I mean our decisions. We make decisions to be kind, to start new lives, to make a blog, hell, we even make a decision about making a decision! But we don't ever just make it. Subconsciously or actively we will be running through the effects of that decision. Will this upset someone? Will this affect me? Positively? Negatively? Do I really need that extra serving of food? Am I hungry, or just bored? And yes, I have just pointed out that we all make decisions, but now I am sure you are thinking: Emma, get to the damn point! What does this post have to do with books?!
Everything! We get influenced by people, speakers, television, and books that you read are no different. Perhaps you prefer nonfiction to fiction: Non fiction tells you what has happened in the world, and these stories of the world make you want to make the people around you better. The world issues, better. Your own decisions and motives and goals, better. And what about the fiction? Sure you can relate to contemporary: It is happening now, you can relate to the modern problems, you want to make the same impact as the characters do, you want to be better, or different, or empowering, or sit back and watch the world change. Dystopian? Well, that of course tempts you to change everything: the pollution, the people, the politics. But what about your decisions if you read fantasy, as I do? Fantasy, surely can't be relatable. It has talking trees, elves, fae, hell, even mermaids! But yes, I am affected by these novels into changing my decisions.
My decisions are based around what I can see, hear, see and do in the world around me. Every different story has a moral message, and that is what affects me most, especially since I read fantasy more than books focusing on family relationships. Our morals are something controversial, perhaps they are even just a concept created by a higher power in the world to just placate us into making our own decisions within the bounds that they have set. But I am affected by the stories I read. I make decisions based on what I believe, and what I want the world to be. Maybe you read just for fun, which is okay too! So tell me, how do you get affected by the stories you read?
Credit to Thought Catalog (@thoughtcatalog) on Unpslash for the thumbnail image. Honestly, I word this part differently every time I write it.
Woah guys that got heavy! Sorry. So do you make decisions based on what you know from books? Any examples? Until next time, Emma.